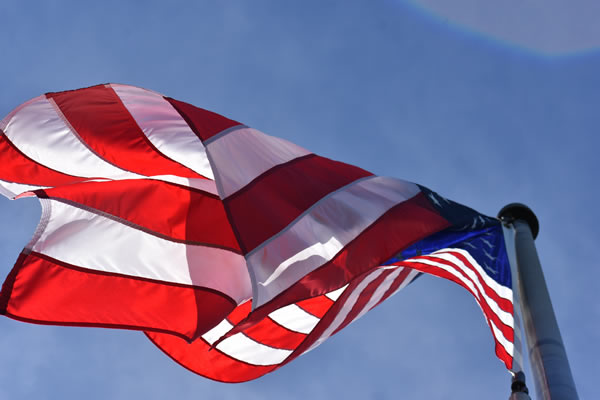 Professional Flagpole Installation
Flagpole installations require assistance from a reputable and professional specialist with years of experience. Gates Flag & Banner Company, Inc. has spent decades honing its craft and recognizes the various scenarios involving such installations. Clients looking to set up a new flagpole should speak with one of the lead specialists on this team to get started. Here's what makes this professional flagpole installation company the right choice.
Customized Flags Solutions
Want a flagpole to be positioned in a certain manner? Want specific materials to be used? Each client will have their personal preferences with regard to how and where the flagpole is installed. These details are going to be thoroughly analyzed before coming up with a strategy that's not only successful but safe as well according to modern installation standards. All flagpole installations are customized by this team and will include the use of premium materials. This is a promise!
Timely Flagpole Installations
A timely installation is of utmost importance with regards to flagpole projects. The specialist will set up a quick consultation and go through all of the relevant steps before coming up with a plan. This plan will include not only the process but also the timeline and how it will be completed. This ensures clients are on the same page and will know when the flagpole is going to be ready to go based on the underlying conditions. This is a wonderful opportunity to choose a flagpole installation company that dedicates its efforts on quality control and time management.
Premium Flag Materials
What materials are used during the flagpole installations? This team goes the extra mile to make sure each and every material used on the project is industry-grade. These materials are built to last in all conditions and will remain easy to maintain over the long-term. Having installed thousands of flagpoles in the region, this company has the ability to deliver exceptional results with the use of world-class materials. Clients are more than welcome to ask about the use of these materials and where they're sourced from during the initial consultation. Please note, all materials are meticulously tested in advance to make sure they're ready for the installation day.
Professional Flag Finishing
Finishing is just as essential as any other part of the installation. When it comes to installing a modern flagpole, the specialist will understand the intricacies of a job well done. This will include the positioning, surrounding elements, and how the flagpole is going to maintain its shape over the long haul. All of these details are going to be mentioned during the ongoing process to ensure clients are able to make adjustments if necessary. The finishing is always in line with what a client needs and this will include all aspects of the installation.
Affordable Prices on Flags
To learn more about this flagpole installation company and its wide array of services, please take the time to set up a quick consultation with one of the team's reputable specialists. This is a world-class service provider with years of trusted expertise in the installation of modern flagpoles.
Gates Flag & Banner Company, Inc. (434) 333-0404
Lynchburg VA 24501