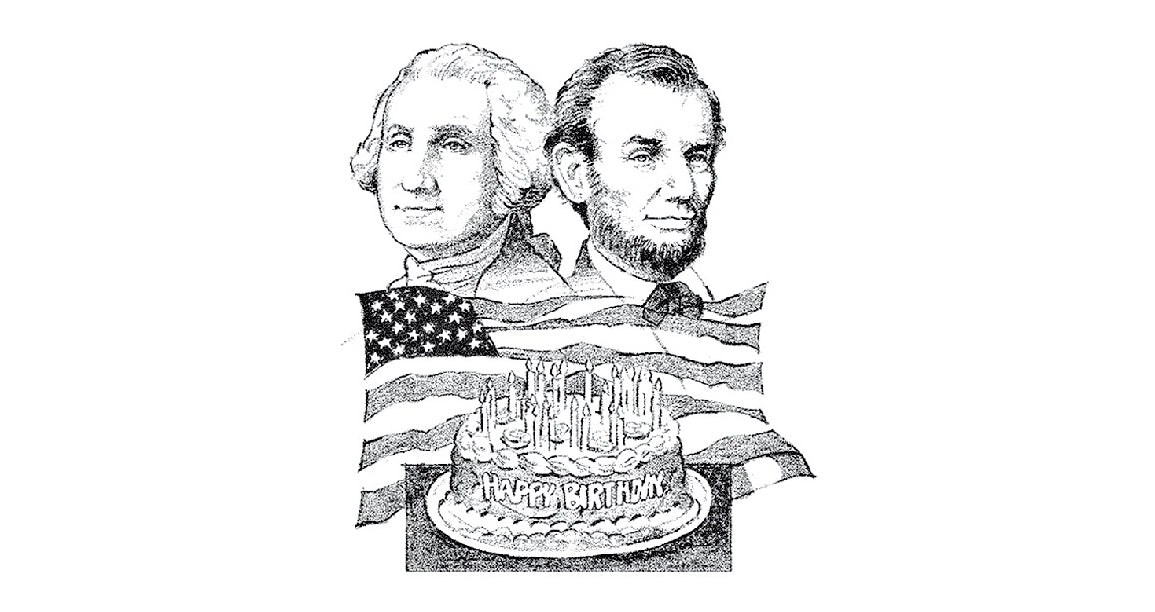 The Provenance of Presidents' Day
Author: Joe Pugliese
In recent years, Presidents' Day has come to mean steals and deals on many consumer goods. While you might be able to score a significant deal on big-ticket items like mattresses and major appliances, or celebrate the red, white, and Bluetooth at your local car dealer, the origin and importance of Presidents' Day seems to have been lost to time. As such, we plan on educating our readers about a federal holiday that many seem to forget. 
Presidents' Day is celebrated on the third Monday of February, but Presidents' Day is actually not the official name of the holiday! The federally recognized name for the third Monday of February is "Washington's Birthday." Our first president, George Washington, was born on February 22, 1732, and his birthday was first formally recognized as a federal holiday in 1885. Since then, with the enacting of the Uniform Monday Holiday Act in 1971, Washington's Birthday was to be celebrated on the third Monday of every February. Oddly enough, however, Washington's Birthday can never be truly celebrated, as the third Monday in February will always fall between the 15th and 21st of the month!
So, how did Washington's Birthday  colloquially become known as "Presidents' Day"? At a government level, this movement was started by US Rep. Bob McClory from Illinois. He argued that, since President Lincoln's birthday falls on February 12th, the US should establish one holiday in February honoring both of America's greatest presidents. By calling it Presidents' Day, this would also become a day to remember ALL presidents, as well as the office of the presidency and its significance. His campaign stalled at the federal level, but someone else seemed to capitalize on the idea: advertisers.
Due to 1971's newly passed Uniform Monday Holiday Law, local advertisers began promoting three-day weekend sales on these newly-created federal holidays. By the mid-1980s, the Presidents' Day sale trend achieved national status, and thus the countless Presidents' Day sales came to be.
So this year, put your newfound knowledge to good use! Whether you decide to fly your flag in honor of America's most influential figures or buy a new washer and dryer set, remember to wish good ol' George Washington and honest Abe Lincoln very happy birthdays.